The Disabled Children's Partnership (DCP) and The Sun are calling on the government to give disabled children and families a better future through the long-running Give It Back campaign.
Research from the Disabled Children's Partnership has revealed that nearly three quarters of disabled children have seen progress managing their conditions – and their overall development – regress due to the pandemic. The whole family is disproportionately socially isolated and facing stark mental health problems.
However, this research just shines a light on a system of support that was already under-funded, stretched, and not fit for purpose. Inadequately funded services struggled to meet the demands of an already stretched system, resulting in too many children experiencing a lost year of progress and needless suffering.
As part of #GiveItBack, we launched a short-term campaign in Spring 2022 calling on local councils to use some of the extra funding they were given from national government to invest in disabled children's health and care. Over 1,100 people took action. You can read more about the #CountDisabledChildrenIn campaign here. 
Our research
In October 2021, we released an updated piece of economic analysis with the charity Scope which exposed the continued funding gap in disabled children's health and social care. 
The gap widens shows that the funding gap for disabled children's health and social care is £2.1 billion – an increase of over £500 million since our last calculation in 2016/17.
This includes a £573 million funding gap in disabled children's social care, and a £1.5 billion gap in disabled children's NHS spending. 

 
These figures are shocking. It means that countless disabled young people are not getting the health appointments and therapies they need. It means countless parents are not getting respite care. It means that countless families up and down the country face huge amounts of unmet need. 
Before the pandemic, the DCP asked parents how this lack of funding affected their lives. 
As part of the research, more than 3,400 parents completed a survey which asked about their experiences of navigating health and care services. The shocking results revealed the full impact that inadequate and insufficient services have on families with disabled children even before COVID-19:
only (4%) of parent carers feel they get the right support to safely care for their disabled children
more than half (54%) of parent carers have been treated by a GP for depression, anxiety or stress (including suicidal thoughts)
53% of parent carers have been forced to give up a paid job to care for their disabled child
40% of parent carers have experienced relationship breakdown with a partner since diagnosis. 64% of those say a lack of support had a major impact on the breakdown of a relationship
more than a third (37%) of parent carers say their disabled child has missed school or college because the staff or services are not available to support them
a third (33%) of parent carers say their disabled child has been in unnecessary extra pain because the right equipment, doctor or health service hasn't been available.
Maureen's open letter and story
Maureen, mum to Calvin who has complex medical needs, wrote a passionate letter to the Chancellor of the Exchequer, demanding not only COVID-19 recovery policies to help make-up for lost progress, but for long-term investment in disabled children's health and care. In October 2021, we handed this letter into the Chancellor, with journalists from the Sun, to demand a better future for every disabled child, young person, and parent carer. 
"For such a long time, my family has been left in lockdown. The government says that schools were open for children with disabilities, but this simply wasn't true for so many families like mine. Calvin wasn't able to access physiotherapy from school that he needed to manage his condition. As a result, his muscles have weakened and he can no longer safely walk inside the house and has had to be taken to A&E when he's fallen. Those precious moments of him walking in our home meant so much to me, but now they've been taken away…
…but this isn't anything new. Even before the pandemic, the situation was bad. I've had to fight constantly for over 10 years to get Calvin and I the support we need, but it's never been enough. My daughter once commented that as times I am more a carer than a mother to my son. Calvin also had no support to meet his social needs – he only gets funding for purely medical purposes. We both deserve a better quality of life."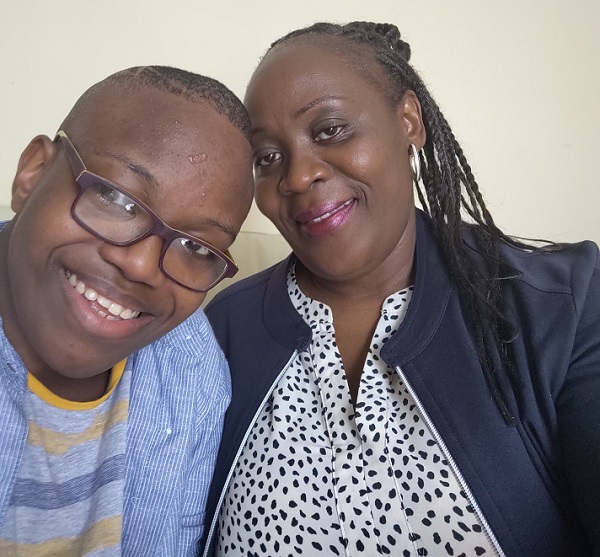 What we are calling for
The DCP wants to see the most vulnerable children in England at the heart of the government's spending plans.
Amanda Batten, Chair of the Disabled Children's Partnership, says: "Services for disabled children have never been perfect. But cuts to budgets combined with a 33% increase in the number of disabled children over the last decade means we have reached a critical point – one where we need to decide what kind of country we want to be. We're talking about some of the most vulnerable children in society.
"And that's why we've partnered with The Sun to relaunch our Give It Back campaign, calling on the Chancellor to give back the £573 million missing from vital services that help families care safely for their disabled child.
"The pandemic has exposed how inadequate the landscape of support services are for disabled children and families, making it even more important that the government invests not only to help children heal, but to guarantee them a healthy future.
"This isn't just about doing the right thing, there is also an economic case here too. Without putting back funding into disabled children's services, we can guarantee that the tax payer will be faced with a bigger bill in the long-term. That's because when families break down, expensive crisis interventions are needed from local councils or the NHS."
£30 million for disabled children and families
On 01 February 2022, we warmly welcomed the announcement of a new £30 million fund for short breaks for disabled children – a great win for the campaign, and a key step in creating a better system of health and care support for every family with a disabled child. It wouldn't have been possible without the tireless support of countless parents, campaigners, young people, MPs, organisations and media outlets (especially through the partnership with The Sun).
Of course, there remains much work to be done. This additional funding will result in more support for children and families, but it will not meet all the challenges they face. As outlined above, there is a large funding shortfall in disabled children's social care, which today's announcement will help but will not address in full. There remains a backlog in Education, Health and Care Plan assessments and therapy appointments. Too many disabled children have seen their progress regress in the pandemic, and need to be given dedicated support in recovery programmes.
We will continue to fight for the support families have a right to expect.
And click here to read more about the original Give It Back campaign