Ann shares her #SecretLifeOfUs, describing how even with three generations of autism in her family, getting the right support and recognition for her family has been a constant fight. 
Hi, my name is Ann, I am a retired Advanced Skills Teacher from Northumberland. I am joining the Disabled Children's Partnership to promote the needs of children disabled with Autistic Spectrum Disorder.  
Not only have I taught children with 'high functioning' autism, but my essential experience comes from three generations of autism in my family. My husband of fifty years is undiagnosed but a Mathematics university professor who scores very close to the borderline on Baron-Cohen's scale. 
My daughter and son in law both received diagnoses late in life. At age six, I requested a referral for my daughter knowing that her presentation was 'different.' She is highly intelligent but always socially awkward and uncomfortable around people she does not know extremely well. We took her to a child psychologist, but she approached his word games task as a challenge to be answered correctly. She was asked to pick cards and said there were obvious right and wrong answers e.g. 'love' was a 'good/right' card, whereas 'sad' was a bad card. Consequently there were 'no problems.'  She was finally diagnosed at seventeen after serious mental health difficulties which could have been avoided if myself and my husband had been listened to.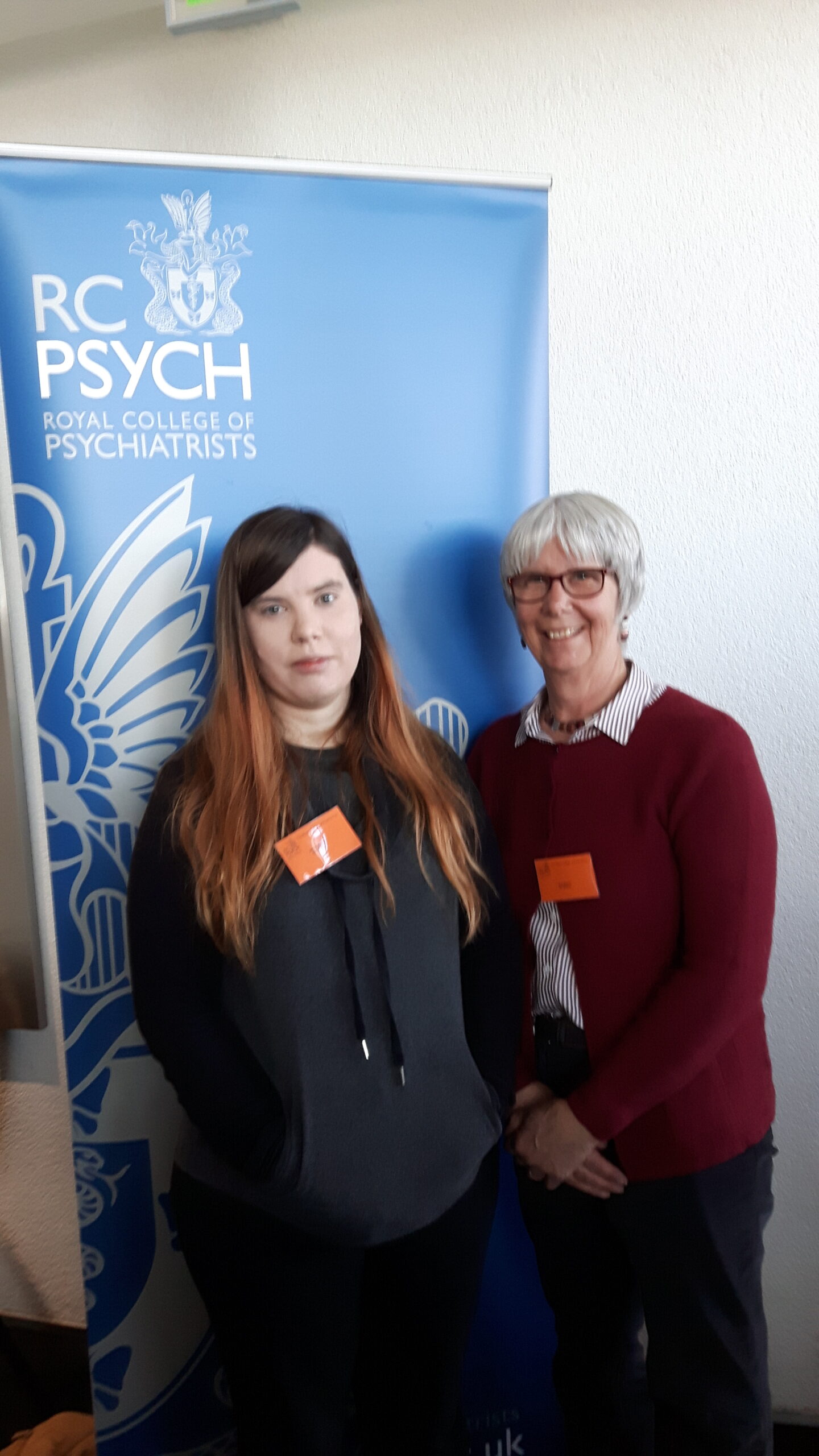 Ann and her daughter
This has been tragically repeated when seeking a diagnosis for my grandson. We basically insisted we knew my grandson was on the spectrum. He had too many obvious autistic features and behaviours from an early age and the genetics were clearly critical too. Like my daughter there were no problems at school. He too was a rule follower, academic, well-behaved and no trouble. Deemed shy socially. Our family input, observations and experience detailed the many core traits of autism, such as sensory issues, anxiety, and dislike of social interactions. The ADOS assessment was within the range for ASD too, but it was deemed not pervasive enough after the input of a newly qualified teacher.  
We knew they were wrong and were determined to avoid the serious pitfall of late diagnosis for my grandson and mental health issues. We requested another assessment after a reasonable lapse of time. On the second occasion our same observations, experiences and narrative of his traits and behaviours were recognised as valid and our 'wealth of observations' were commented upon as helping to make the final judgement. 
The barriers to identifying autism are daunting without resilience, determination, and the ability to advocate for yourself and your family. This is worrying in the context of a parent with autism, like my daughter. The genetic element is clear. We were both extremely concerned by questions about my grandson's characteristics and  mannerisms such as regarding 'odd behaviours.' She does not find her son's demeanour in any way 'odd' because she is autistic too (non-autistic behaviour is 'odd' to her) whereas me, as a neurotypical, noted, for example, 'no pointing' and 'not waving.' Despite autism being known to run in families there is no diagnostic questionnaire designed for autistic parents or relatives to answer about their children. Everyone except the child being investigated is presumed to be neurotypical by default, a massive oversight. 
We have delivered training as 'experts by experience' with Tees Esk and Wear Valley NHS trust to the Royal College of Psychiatrists, mental health professionals and GP's. As an autistic and neurotypical working closely together we have helped to provide a 'translation' service between these two very different perspectives, helping relatives or professionals to understand the autistic perspective and providing examples of where and how misunderstandings occur and how to avoid them. Sometimes one very simple change to a child's routine is all it takes to change life from a daily battle to calm. Therefore it is so important to be able to understand what the autistic child is trying to say verbally or non-verbally and autistic adults are an invaluable tool in this regard.  
Despite those credentials everything is still a battle. That is why we help and support other ASD parents with claims and getting assessments and provide assistance on understanding their child from the autistic perspective. We know how difficult the journey can be. Late diagnoses cause untold damage to mental health and educational opportunity. There are enough complications in bringing up a child with a disability without the extra ordeal of fighting for an assessment and successful conclusion. Add to that the battles with the DWP in childhood for DLA and adulthood for ESA and/or PIP and it feels exhausting, overwhelming, and never-ending. 
The #SecretLifeOfUs campaign aims to provide families with disabled children an opportunity to have their experiences heard.
It brings to life the realities of the challenges disabled children, young people and their families face in living a life that many other members of society will not have to even consider. It reveals the parts of their lives that most people simply do not see.
Please do get involved with the campaign. Share our blogs and videos. If you are a disabled young person or family member, send us your photos, videos, blogs, and more – you can email us at disabledchildrens.partnership@mencap.org.uk